Introduction to Natural Dyes
This workshop will walk you through the plant dyeing process from understanding fabric preparation - mordants. How to extract colour from different plants, making a dye bath for your prepared fabric and then, using modifiers on the dyed fabric to achieve exciting enhanced tones and shades.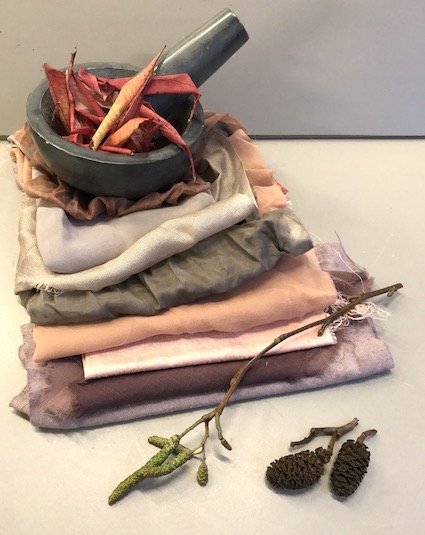 *all materials included, please bring a towel and bag to carry home wet items.